27.04.13
ore 22.00

in collaborazione con
Epicentro Musicale

JULIA KENT

ingresso
5,00 €

luogo
Cinema Teatro Moderno
Piazza Anna Magnani, 1
Agliana - Pistoia

per info e prenotazioni
tel +39 0574 673887
biglietteria@ilmoderno.it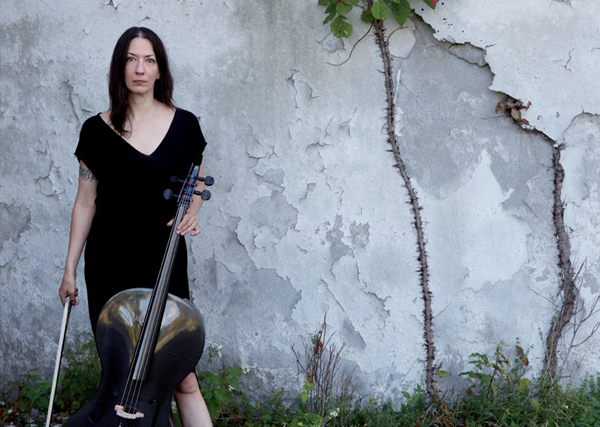 JULIA KENT
Julia Kent è nata a Vancouver, in Canada, e vive a New York. Compone facendo uso di violoncello, loops, suoni ambientali e tessiture elettroniche. La sua impronta musicale è stata descritta come "cinematica e impressionista", "organica e forte", e "impegnata e spiccatamente personale".
Julia Kent ha realizzato due album solisti: Delay (2007) e Green and Grey (2011), ispirato al rapporto tra processi organici e tecnologia, oltre a un EP, Last Day in July (2010). A marzo 2013 uscirà il suo terzo lavoro, il primo per la prestigiosa etichetta inglese Leaf.
La sua musica è stata utilizzata come colonna sonora in diversi film (recente la sua collaborazione con Paolo Sorrentino per la colonna sonora della pellicola This must be the place) e come accompagnamento di performance teatrali e di danza; ha suonato in Europa e Nord America, esibendosi durante festival come il Primavera Sound a Barcellona, il Donau Festival in Austria e l'Unsound Festival a New York. E' parte della band Antony and the Johnsons e ha collaborato a numerosi progetti musicali con band e artisti come The Angels of Light, Devendra Banhart, Mi and L'au, Larsen, Leona Naess, Donovan, Rufus Wainwright, Richard Barone, Rasputina, and Saul Zonana.